As Kantu Inka, we unite our passions and expertise: Andean music and teaching. We believe that music is a universal language without borders which brings cultures together. As we unite North and South America, we bring the three regions of Peru alive for our audiences with our collection of Andean Peruvian string, wind and percussion instruments. We teach Andean instruments focusing on:  origins, sound, materials they are made of and their varying sizes. Many students will not have the chance to travel to Peru to experience live Andean music so it is our mission to bring the culture to our audiences.  In our presentations, students are invited to join the musicians, to dance, to touch and play the instruments.
Our presentations meet many national and state academic content standards for social studies and world language.
Learn More
Kantu Inka is proud to be included on the Nevada Arts Council's "Artist in Schools+Communities Roster."  This juried roster provides community support throughout Nevada for educational programs, residencies and concerts.
As registered teaching artists for the Nevada Arts Council, we are dedicated to sharing the culture and music of Peru in a wide range of venues. We design cultural presentations and residencies at schools and perform community concerts at multicultural festivals, stage performances, private parties and libraries.
Music connects cultures across the world.
We invite you to check out some of the places we've played over the years...
We sell three CD's. One CD is by "Kuntur Taky" (the band Carlos Ocampo formed in Machu Picchu Pueblo, Perú). This CD is titled "Machu Picchu Maravilla" and is available as a download on CD Baby, Itunes, and streaming on Spotify and Pandora.
Purchase "Machu Picchu Maravilla" here:
https://store.cdbaby.com/cd/kunturtaky
Our other two CD's are not available in digital format but rather as physical CD's. They were recorded in Peru under our band's previous name: Dúo Kantu. One CD, is all Andean instrumental music and the other CD is a combination of Andean/Latin American music.
Listen to "Machu Picchu Maravilla" on Youtube
Since 2003
Kantu Inka - Machu Picchu, Perú has been teaching culture through music from Latin America with an emphasis on the Andes and Perú.
Based in Northern Nevada during our US tours, we have shared our music with more than 30,000 students of all ages in schools, universities, libraries and at many other venues throughout Nevada, California and Colorado.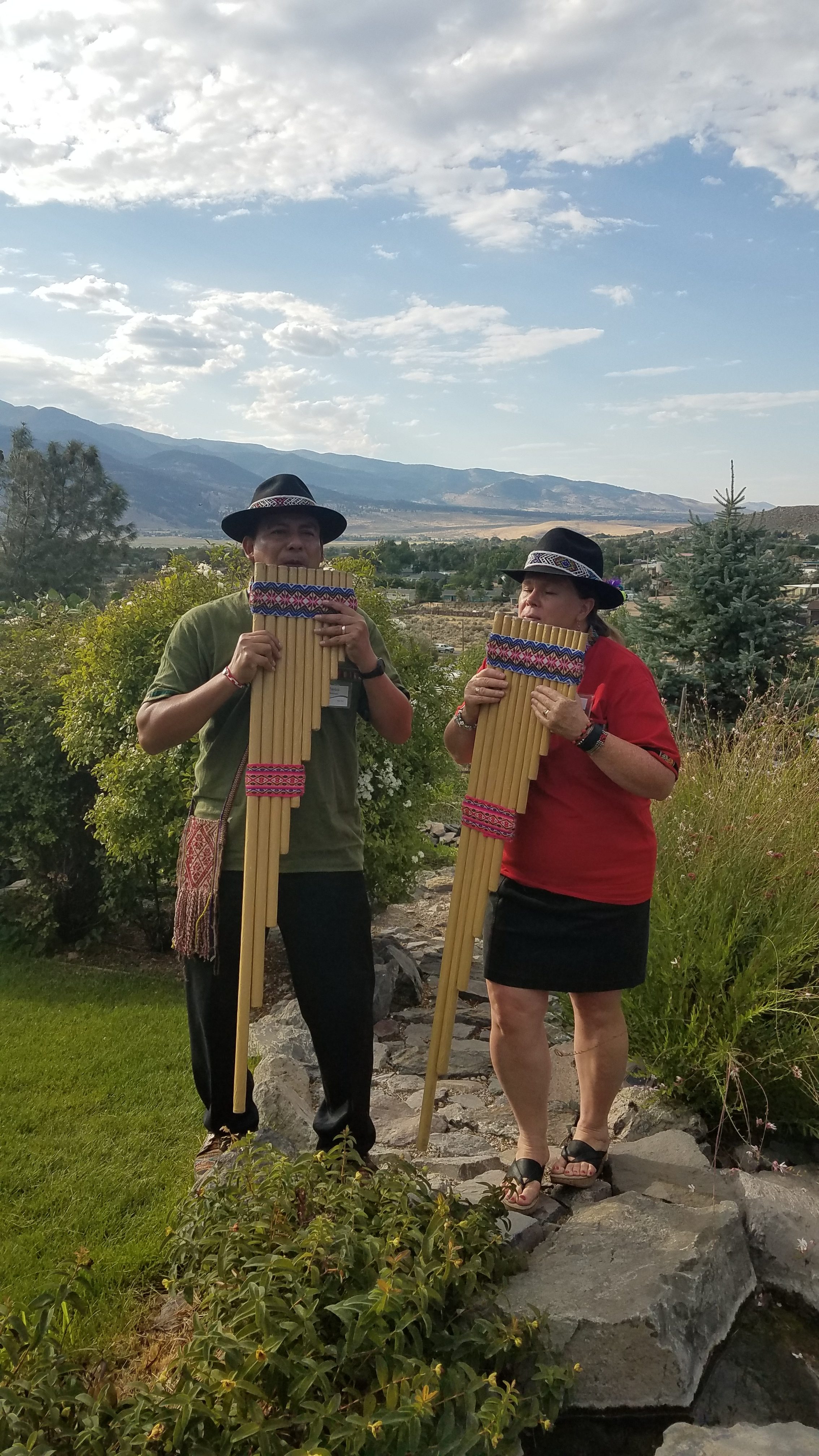 Please contact us....
We present in Spanish or English, or both!  Are you ready to schedule a performance?